With Pure Canine Training, you'll learn to build a stronger relationship with your canine and master the skills needed to encourage positive behaviour and obedience.
Say goodbye to stressful walks. Build the habits that create a stress-free lifestyle for you and your companion. Topics include behavioural training to address reactivity, fear, anxiety, aggression and social issues.
Take advantage of optional 1 on 1 calls where Chris will evaluate your situation and provide training tailored to you and your dog with weekly check-ins.
-Self control and patience on a spot
-Focus, engagement, and relationship
-Sit, Down & Stand movements & structure
-Food luring, creating connections and rules
-Come when called " Recall "
-Positive path to peaceful walking "Heel"
-The power of "Kennel Training"
-Self control and patience on a spot
-Socialization and safety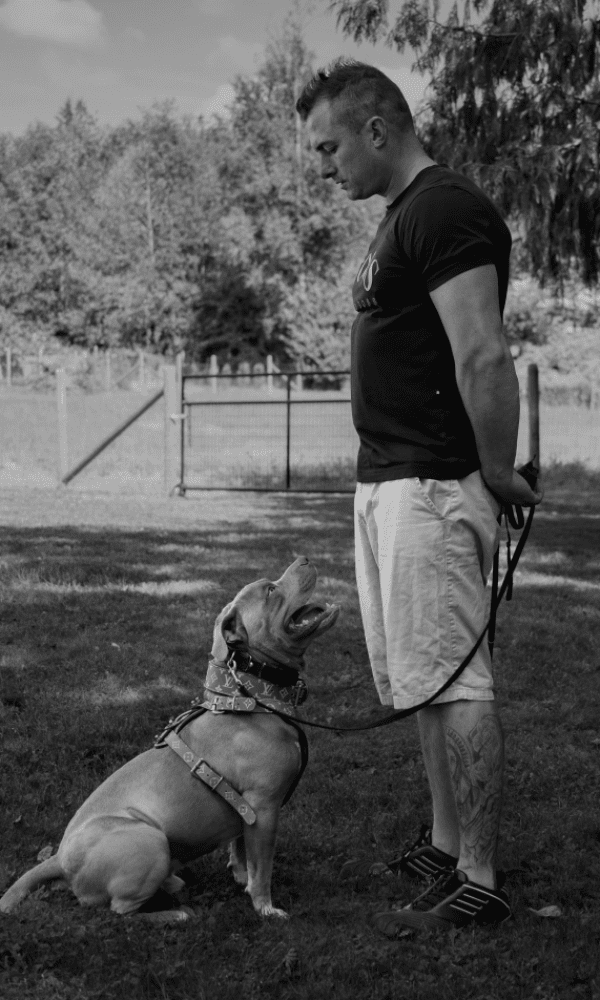 Chris is an expert trainer committed to building and strengthening relationships between dogs and their owners. Chris has over 9 years of professional experience training and educating dogs regarding their behavioral responses, thought processes, skills, drills, & socialization. Chris shares his simple, effective training system to help owners improve engagement, trust, and control of their dog. Dog lovers will learn to solve and prevent a variety of problems, including barking, aggression, fear, pulling on the leash, recall, emotional reactivity, and behavioral issues. Pro trainers can educate themselves further and feel confident teaching skills and solving problems for their students.